As Advent comes to a close, this is the final post in our series. Here's a fundamental question that we are left with:
Is history moving towards an 'end'? And to be more specifically Christian, is that end a good one in which God renews and restores this broken world?
OR
Are such hopes human delusions? History just keeps grinding away. There have been and are any number of utopian dreams, both religious and secular, that imagine history is about to end and a dramatic transformation is about to occur.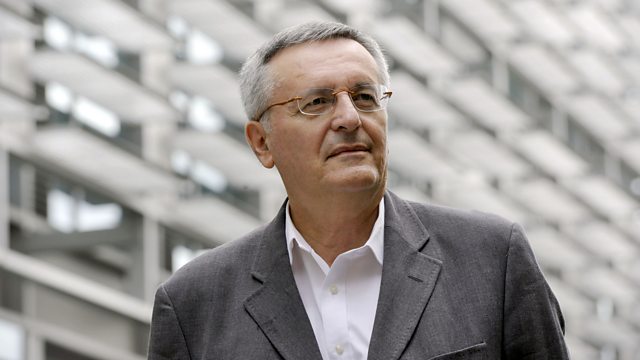 The political philosopher John Gray was on BBC Radio 4 'Point of View' this week arguing the second option. The title of his talk was 'The Recurrent Dream of an End Time'.
'Human beings dread the prospect that the world they know is coming to an end, while at the same time they long for a world different from any that has ever existed.'
He gives various examples of a 'millennarian mindset' – particulaly political ones – in which hopes of a dramatic and imminent transformation of the world is about to dawn.
Failed Dreams
CHRISTIAN MILLENNARIAN MOVEMENTS – there have been many throughout history
FRENCH REVOLUTION – a new world order of reason – that descended into chaos and bloodshed
COMMUNISM: Russian and Chinese (Mao). Gray could have included Pol Pot in Cambodia setting the clock back to year zero. They also ended in bloodshed, genocide and disillusion.
LIBERAL OPTIMISM: the dream that 'history had ended' with the spread of liberal values (Francis Fukayama in the 1990s. It wasn't convincing then, its seems even more foolish now).
ALIENS: (no, not the movies). Think H G Wells' The War of the Worlds' and movements since that imagine imminent catastrophe or new beginnings.
EXTINCTION REBELLION. The world as we know it is about to 'end'
SILICON VALLEY. The dreams of tech executives that an 'Omega Point' in human history is about to arrive where we can develop a new sort of humanity, coupled with AI, to create a new age of transhuman immortality.
"The belief that the end of history is imminent is always near"
Can We Face the Truth?
The reason, Gray suggests, is that if history is linear it is going somewhere. There is a story to the world, to our lives, and the fact that we can have a part to play in participating in that future gives hope.
The human animal, cannot bear to think that its existence has no wider story. It denies the reality that our lives, and our civilisation, will start and end, to be succeeded in time by others.
It is this delusion that Gray rejects. All dreams of a golden new age will perish. There is no escape from everlasting recurrence. History is not going anywhere.
The question is, he asks, is whether we can overcome our obsession with hope of a better age to come, or will we be like the hapless characters in Samuel Beckett's piece 'For to end, yet again' who are always waiting for an ending that never arrives?
If Christ is not raised
Gray is always refreshing to listen to. He sees how much politics, technology and religion overlap in how they represent ways to think about our place in the world. Nothing is 'value free' or 'story free'. He's especially astute in describing the optimism of so much secular liberalism – that it is somehow 'beyond' the outdated and regressive beliefs of religion(s).
So I'm with him. Human dreams of a new age about to dawn are just those – dreams. We do not hold the future of the world in our hands. In fact, we are horribly brilliant at making a violent and unjust mess of this world.
And this brings us right back to advent and apocalyptic theology. The Christian faith is either true or it isn't.
Either God has been active in and through human history (the story of Israel) or he hasn't.
Either God has apocalyptically invaded that human history in the 'once and future coming of Jesus Christ' (to quote the strapline of Fleming Rutledge's book) or he hasn't.
Either history is pitiless endless recurrence (Gray) or it is unfolding in God's eschatogical time towards the parousia of Jesus, final judgment, resurrection of the dead and new creation in which all things will be finally be put right.
In the Bible, Paul sees this 'either / or' of God's eschatological future or human delusion just as clearly as Gray does.
While he was not writing apologetically trying to 'defend' the truth of the gospel (his main concern is to affirm the resurrection to come), in 1 Corinthians 15:14-19 he imagines the world if Jesus Christ was just another man who lived and died.
And if Christ has not been raised, our preaching is useless and so is your faith. More than that, we are then found to be false witnesses about God, for we have testified about God that he raised Christ from the dead. But he did not raise him if in fact the dead are not raised. For if the dead are not raised, then Christ has not been raised either. And if Christ has not been raised, your faith is futile; you are still in your sins. Then those also who have fallen asleep in Christ are lost. If only for this life we have hope in Christ, we are of all people most to be pitied.
So am I – and you if you are a Christian – a 'hapless' figure waiting for an ending that will never come? Well, it all depends if the new age has already begun in the death and resurrection of Jesus Christ or not.