When bad things happen to us we often doubt the love of God. Is he really there? Does he care?
We're continuing a series about the apostle Paul's theology of love. To recap, there are three great strands of love in the OT that also continue, now Christologically framed, into the NT (and Paul in particular).
1) The elective and saving love of Yahweh for his chosen people.
2) The responsive love of Israel to God's prior redemptive action.
3) Inter-communal love: the love God's people are to have for one another
We are in strand 2 – human response to God's prior love.
So how to respond to God when our world falls apart? When a beloved spouse dies? When a business collapses and bankruptcy looms? When a doctor says 'I've got some bad news …'?
However counter-intuitive it feels to us today, for Paul there is no conflict between suffering, persecution, hardship and even martyrdom and being loved by God.
To put it another way, being loved by God is no guarantee of some sort of divine protection from the harsh realities of life.
Now, that is a lot easier to say than to live through, but we need to get a theology of suffering in right perspective. If we don't, then when suffering comes we are unprepared. Its arrival can shatter faith – and reveal unexamined assumptions about some sort of guarantee of divine protection and blessing.
Love and Suffering
Recall how I've been arguing that there are deep continuities (as well as some profound discontinuities) between Paul the OT faith in regards to love. This call to faithful trust in God whatever happens brings us back to OT wisdom literature and especially to the book of Job.
If you've read Job you may recall Job's response to his wife who urged him to 'curse God and die'. In her thinking there was an unspoken assumption of divine protection and blessing for those who loved God.
When God did not keep his side of the bargain, all bets were off.
But Job rejected her advice, saying that
Shall we receive the good at the hand of God, and not receive the bad? (2:10)
And he is affirmed for this right answer.
Paul stands in this Jewish wisdom tradition: God is still good, even if things that happen to us are not.
His emphasis is on trusting God in the face of ageing, and whatever hardships come our way, while awaiting a future eternal glory (2 Cor 4:16-18).
16 Therefore we do not lose heart. Though outwardly we are wasting away, yet inwardly we are being renewed day by day. 17 For our light and momentary troubles are achieving for us an eternal glory that far outweighs them all. 18 So we fix our eyes not on what is seen, but on what is unseen, since what is seen is temporary, but what is unseen is eternal.
Indeed, from this eschatological perspective Paul does not even address the question 'Why me?' or 'Why suffering?'. These things are inevitable and to be expected – but they do not have the last word. He can even call them 'light and momentary troubles' of relative insignificance compared to what lies ahead.
Now I'm not suggesting that telling someone in the middle of a traumatic crisis to cheer up because their troubles are relatively insignificant is a good strategy for pastoral care.
But I am suggesting that we need to get our theology of love and suffering right before that crisis hits. Paul's words could easily be misunderstood. He is not trivializing suffering. He is putting it in a far bigger eschatological perspective. He has a profound understanding that our lives are lived in the overlap of the ages – where the forces of Sin and Death and Evil still hold sway.
And, while those forces hold no fear for the Christian in Christ, they are still real and will do their worst. Since we are not yet in the new creation, all believers will feel their cold grip.
This means we need a theology that combines being loved by God with a theology of suffering, lament and longing for that new creation.
Distorted Love
And I'm suggesting that this sort of theology is lacking within a lot of contemporary Christian spirituality. Or, to put it another way, what Job and Paul (and Jesus) tell us is increasingly alien to much Western Christianity, distorted as it is by a misshaped theology of divine love.
I'd better explain that rather big assertion.
We are inundated with songs and sermons celebrating the immeasurable love of God – that we are special, that we are chosen, that we are the apple of his eye, that we are beloved etc.
None of this is untrue of course. But it is what is not said that is as important as what is said. The overwhelming impression can be little different from a session of hug therapy that helps us feel better about ourselves when we leave.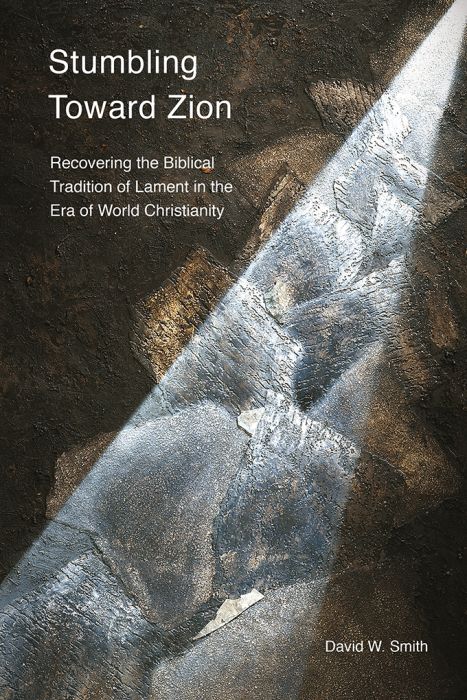 Within this culture of peppy optimism about ourselves and about God's all-embracing and unconditional love, there is little room left for lament, for expressing anger, for tears, for confession and repentance, for grief.
David Smith, who teaches on our MA programme at IBI, recently wrote a book on this. Stumbling toward Zion: Recovering the Biblical Tradition of Lament in the Era of World Christianity. After the death of his wife, his experience of much Christian worship left him feeling like an exile. It had little or nothing to say to someone grieving a deep loss.
He laments the absence of lament in the "unremittingly affirmative, positive and celebratory" ethos of much contemporary Western Christianity.
Worse still, more than a few of those songs are more like romantic love ballads. They speak of being held in the arms of God the lover who will protect us and help us feel secure. Here's one very well-known example:
Hold me close let your love surround me
Bring me near draw me to your side
And as I wait
I'll rise up like an eagle
And I will soar with you
Your spirit leads me on
By the power of your love

Geoff Bullock, 1992 Word Music/Maranatha Music
This is the language of sexual intimacy between two lovers. It is personal and private, not public and corporate. The music is soft and emotive. Within the 240 word lyrics I counted 49 first-person pronouns (I, me, my) and not one plural pronoun. God becomes 'You' – an ambiguous term that makes it even easier for the lyrics to fit into the genre of a pop love song. In this song – and many others like it, Jesus does not appear – nor is there any reference to the Bible story, the incarnation, the cross, future hope etc.
There are hundreds of other examples we could talk about. Maybe that's a subject for a blog series. Save to say that all this is a long way from the theology of Paul (and the rest of the NT)